CKF offers a full range of robot palletiser operations, from the manufacture and supply of a single robot cell performing basic palletising functions through to fully integrated systems. CKF solutions utilise multiple robots with high speed shuttle cars, live buffer stores, accumulators and automated pallet handling equipment. Our typical centralised robot palletising solutions can also include specialist systems for pallet conditioning plus shrink wrappers, print and apply labelling systems and check weighing facilities. Such installations also include state-of-the-art controls with the ability to fully integrate with management information systems and existing production plants.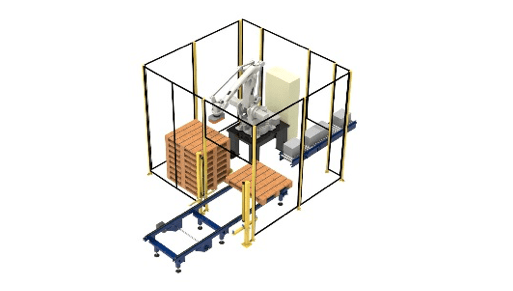 Single Cell Robot Palletising
We can manufacture and supply a single cell, end of line palletiser which is dedicated to palletising the products from the end of a single production line. These cells tend to be simple and low-cost systems and are well suited where there is easy access around the production area or only a single production line requires palletising.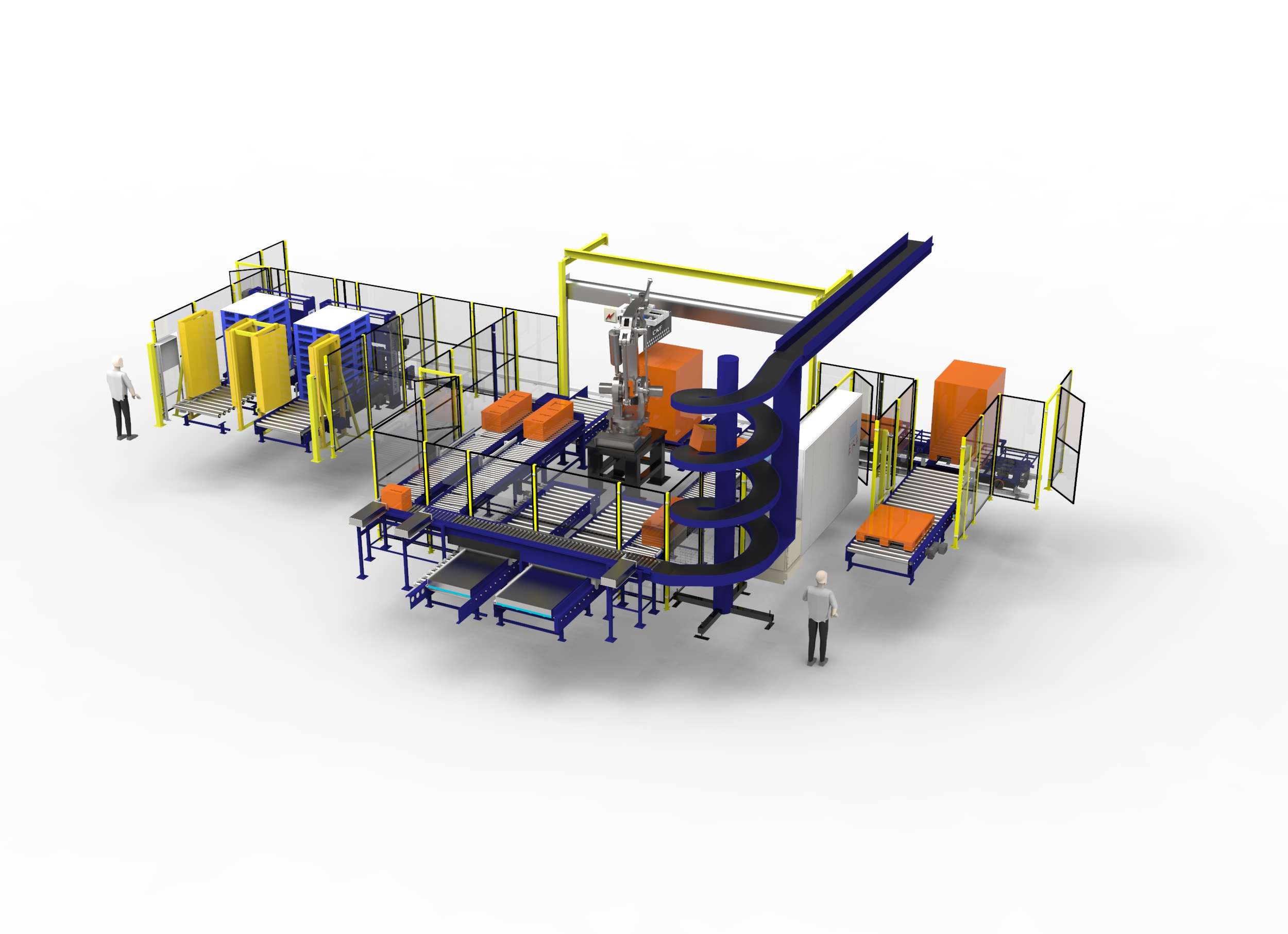 Multi Line Robot Palletising Cell
Where there is a requirement to palletise from multiple production lines, CKF can supply a modular multi-line palletising system using a single robot. These systems can be supplied with any of our automated pallet handling options including pallets de-stackers, wrappers and shuttle cars to allow the system to run with a single operator tending the line.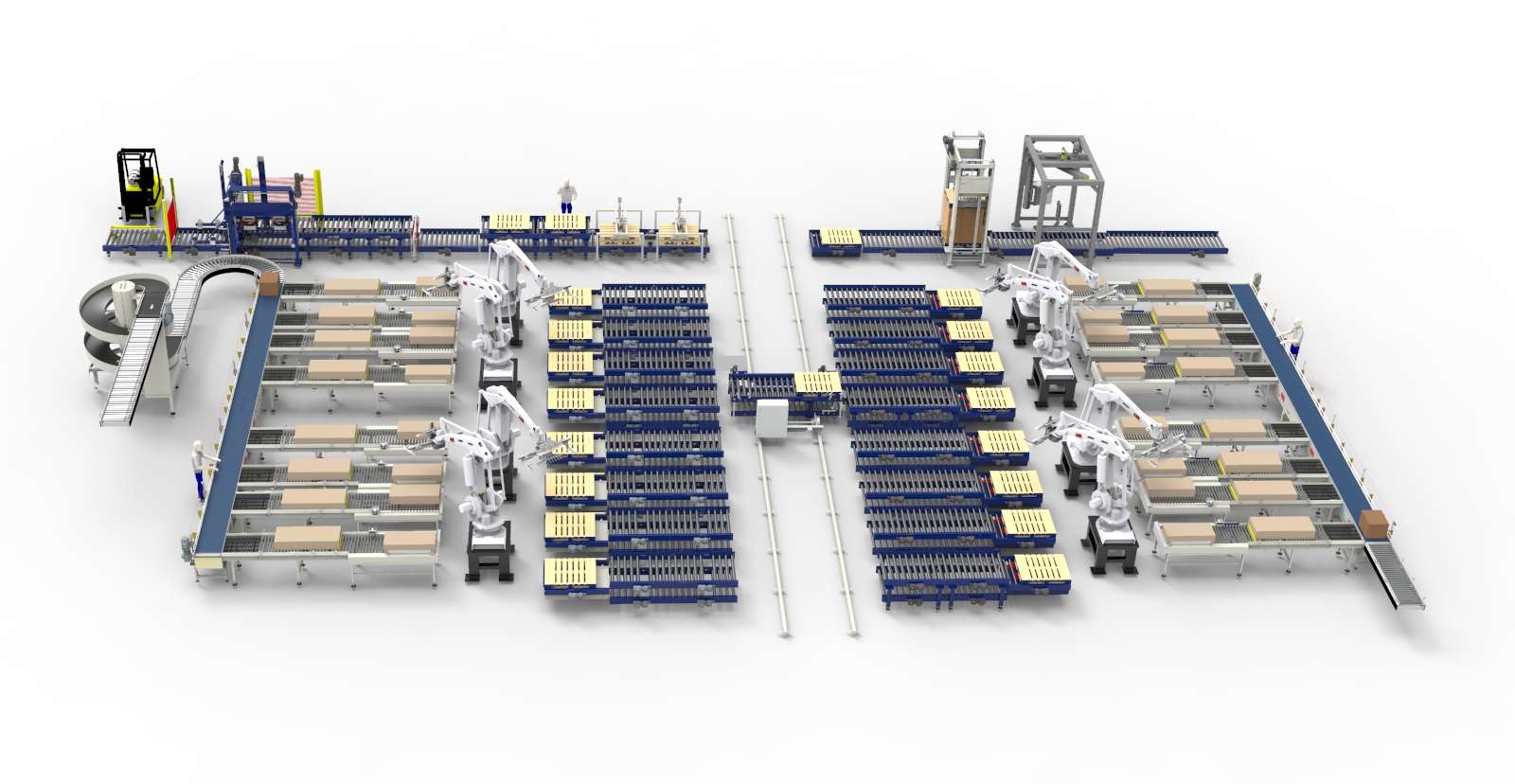 Central Robot Palletising System
If you require multiple production lines from different locations within your facility palletised in a single location, we can supply central palletising solutions which build on the modular design of our multi-line palletising system and incorporate our automated pallet handling equipment where needed. We can also integrate any pallet condition equipment such as pallet shrink wrappers, print & apply labelling systems and pallet check weighing equipment.
Contact a member of our team today to find out more
about our robot palletising systems.