Automated Logistics & Warehouse Operations
CKF's experience and knowledge within the logistics and distribution applications covers a wide range of industries and market sectors.
End of line distribution systems can take the form of simple feed conveyors with manual palletising for low volume applications through to fully automated systems incorporating live storage and distribution facilities with associated controls.
A typical example of automation within distribution-based operations would include a dedicated system for handling one specific type of assembly cassette from the output of an automotive assembly plant. This includes synchronised movement of a defined quantity of cassettes through a sortation station, pre-collation in a defined holding format, and subsequent delivery into the transportation trailer. CKF completed all aspects of this system including the trailers and offload station at the receiving plant.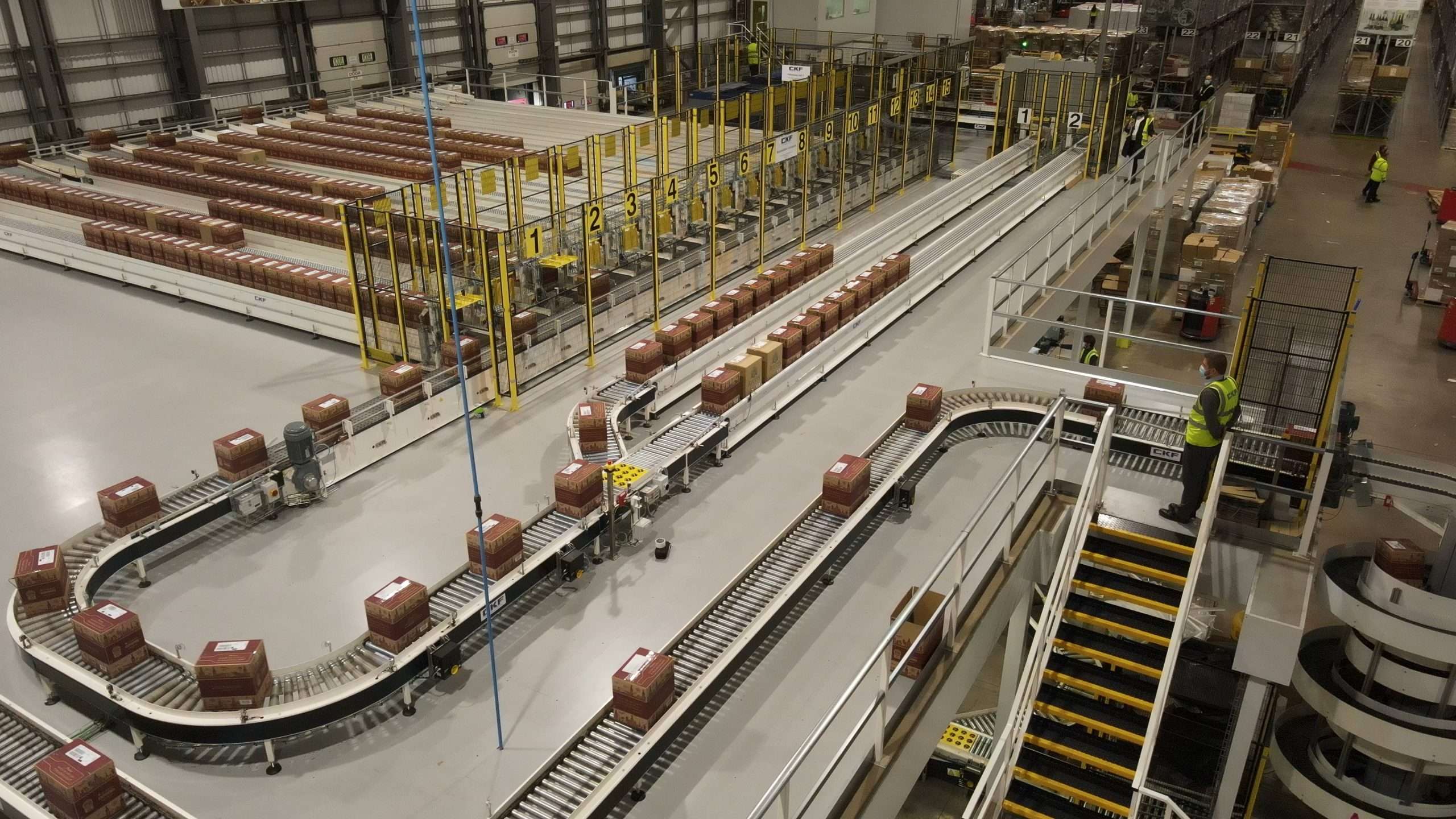 An example of a warehouse automation system completed by CKF is the extensive new case feed and palletising system for Laithwaites wine, an established, thriving ecommerce and retail business based in Gloucester. The new system enabled Laithwaites to handle a 50% increase in demand during 2020 and improve productivity from 65% to a phenomenal 98%.
Contact a member of our team today to find out more about our
automated logistics systems.