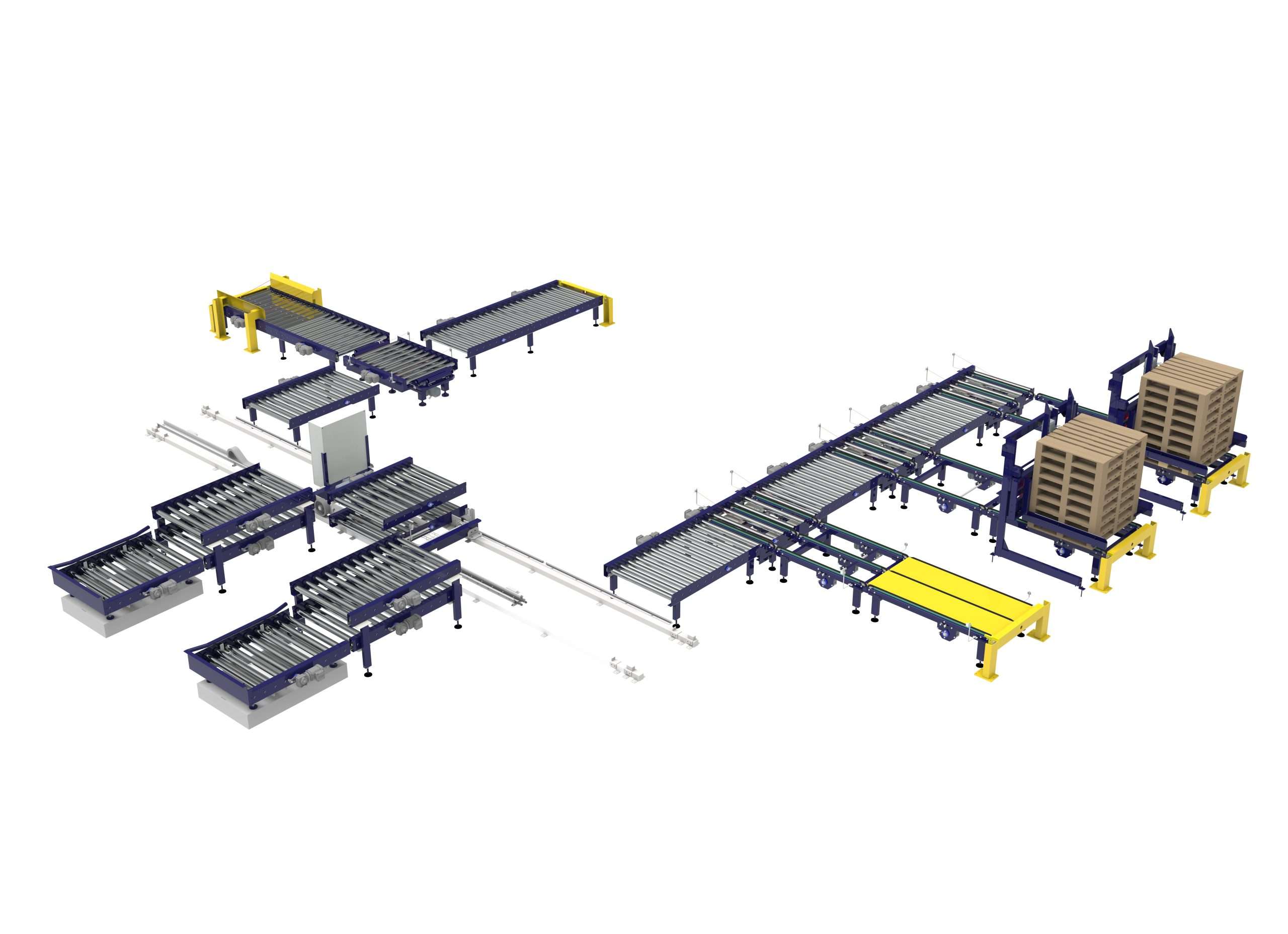 CKF has a long established history in the development and manufacture of conveyor systems and boasts a comprehensive selection of conveyors for virtually all applications and industries. The company can offer a wide selection of conveyors from the standard range of belt, chain and roller variations through to bespoke units operating under the most arduous conditions and tasks.
Based on almost forty-five years of conveyor design and manufacture, there will not be many applications that we have not faced.
A recent introduction to the core range of standard systems are the palletising conveyors and associated add-on features that not only provide a very competitive alternative to other manufacturers but also a highly cost effective and streamlined integration within our automation systems.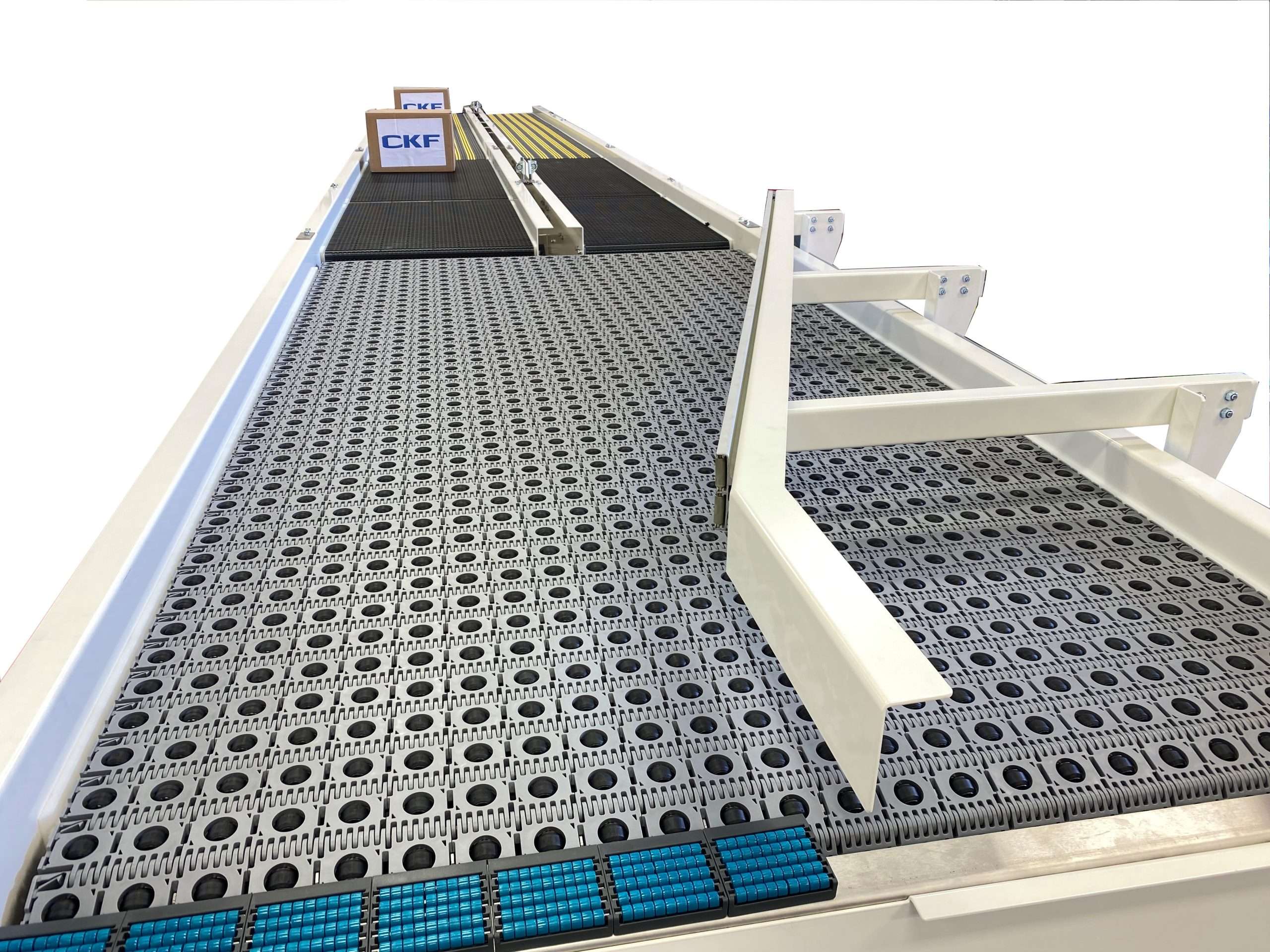 CKF have recently been awarded a licence to manufacture Intralox ARB technology in recognition of the in-house expertise and knowledge of our team here at CKF.
Intralox ARB Merge enables accurate and reliable merging of products. All merge and switch decision points are preceded by a series of marshalling belts consisting of accumulation, brake and acceleration that will manage cases using tracked virtual pockets. This ensures that each line can feed out product whilst keeping build back to within controlled levels.
The CKF built equipment, using Intralox's patented technology, allows higher throughputs and smooth handling of a wider range of products, with less maintenance and product damage than traditional merging and transfer methods.
To find out how we could utilise this technology for you please get in touch with us on info@ckf.co.uk