Core to the success of CKF is the long-established history in the development of conveyor systems, with case handling a particular speciality.
CKF offers a range of conveyors for handling cases, trays, packs and crates, all available in either painted mild steel or stainless steel finishes. Integral to this range are modular belt conveyors, driven roller conveyors, belt conveyors and chain conveyors, each based on proven highly reliable design offering ease of operation and maintenance.
The complete range of case conveyors includes a whole array of add-on features for product containment, guarding, conditioning and control. Additional features can include low friction belt surfaces, high-grip face surfaces, accumulation / buffering facilities and multi-positional options.
All conveyors are built to the highest standards and can be designed to suit most environments and operating conditions.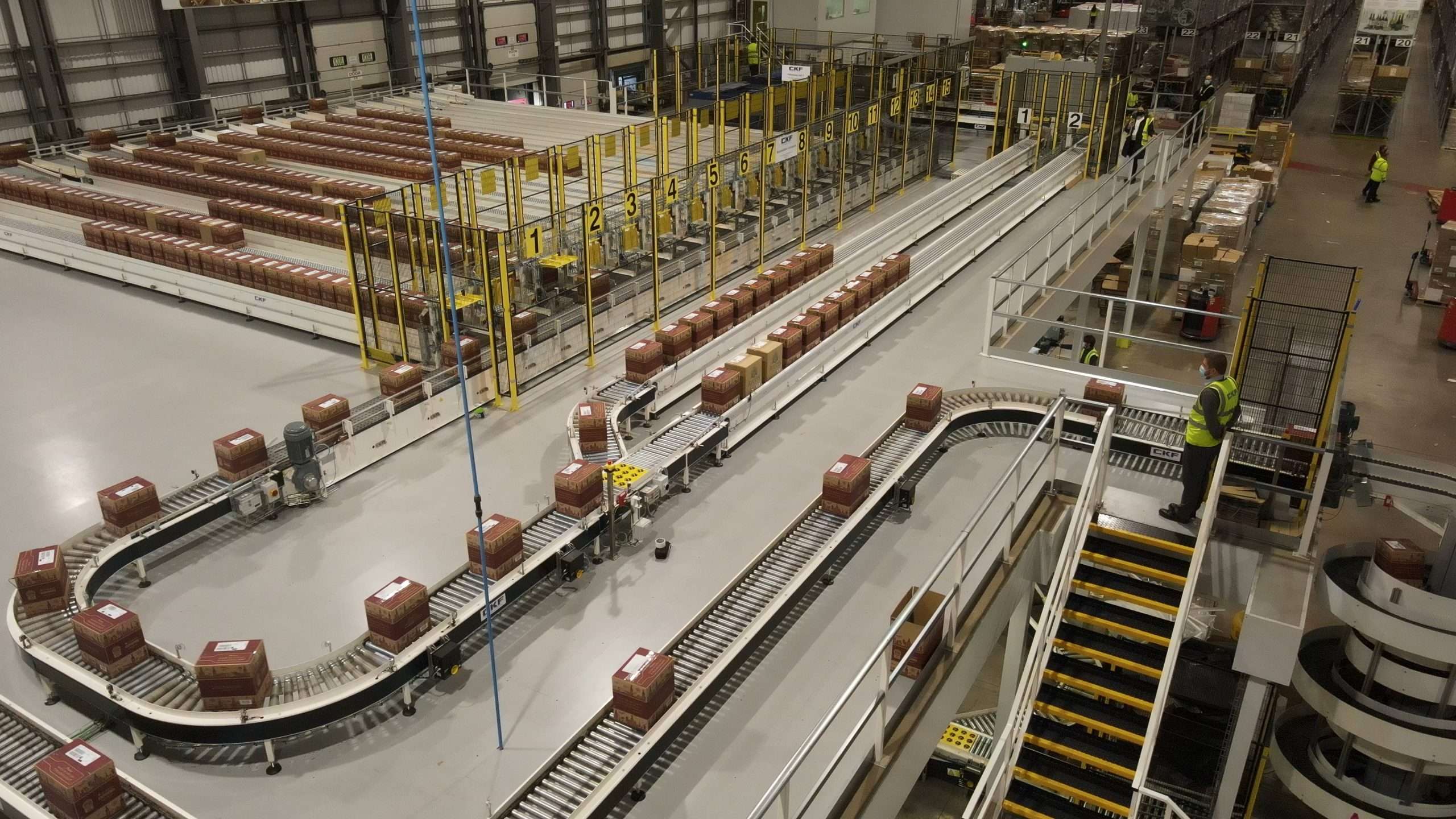 CKF has manufactured and commissioned the proven and reliable Passive ARB™ Intralox technology for a well known snack supplier to automate the collation and merging of large cases at high level prior to delivery to the CKF supplied central robot palletising system.
Intralox's patented Activated Roller Belt™ (ARB™) technology, enables increased flexibility, high throughput, reduced footprint, gentle product handling, and simplified controls. By creating virtual pockets, it's able to provide efficient and reliable sorting, merging, turning, and singulating across a wide range of industries.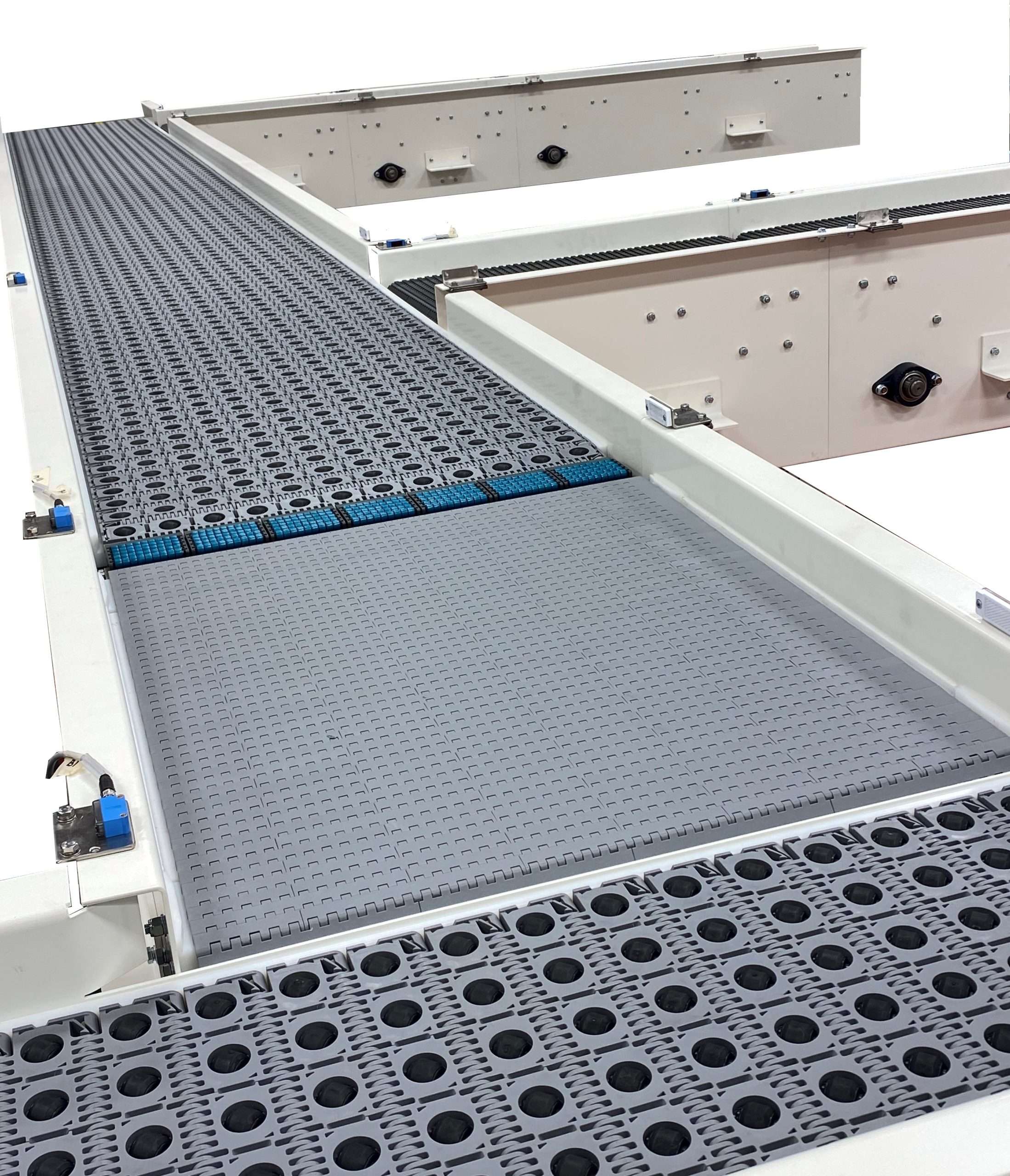 Contact a member of our team today to find out more about our case conveyors.