End-of-line Palletising Systems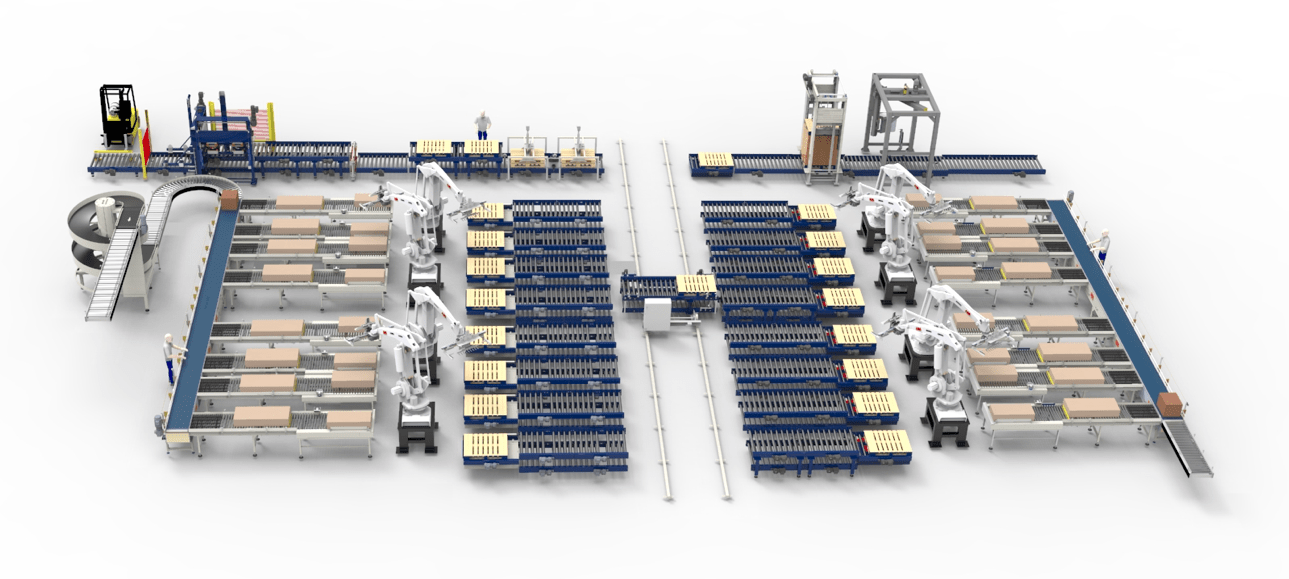 CKF Systems will do a full analysis of your plant and production line and design and install an optimal end of line palletising solution, thus ensuring the highest level of efficiencies and ROI. Systems can be supplied for a wide variety of industries; operating environments, packing materials and functions, utilising our core skills in providing the most efficient and cost-effective solutions. Introducing an end of line palletising solution is one of the most popular ways to introduce automation into a production line as it's cost-effective and produces fast results.
Benefits of CKF Systems End of Line Palletising Solutions
– Flexibility in size of solution according to your budget and requirements
– Dramatic increase in throughput and turnaround time
– Increased safety for your workforce
– Opportunity for better use of your workforce
– Less risk of product damage
– More efficient materials handling and storage
There are many options for your business, whether you want to automate just part, or all of your operations. We take a flexible approach and can produce a solution to meet your budget and requirements with a quick ROI. We have extensive experience of choosing the right palletising systems for our customers and produce a bespoke solution which incorporates one of more types of palletising system. CKF Systems have been a UK based supplier of palletising systems for over 30 years and we look forward to sharing that expertise and experience with you.

Is your manufacturing end of line very labour and manual handling reliant?
Get in touch today to find out more about our end of line palletising solutions.