Robot Palletising Cell
CKF Systems have developed standard robot palletising cells for one, two or three product lines. These cells are designed around a four axis robotic arm with a payload up to 250kg.
Prior to the cell, cases would be sorted by SKU by using product barcode and switched on the transportation conveyor into each infeed leg of the robot cell.
Various design options are available for the infeed conveyor leg depending on the case sizes, throughputs and layer pattern details. The base system would collate a single row of product for the robot pick up and options for either multi row collations for smaller cases or case turning for more complex layer patterns.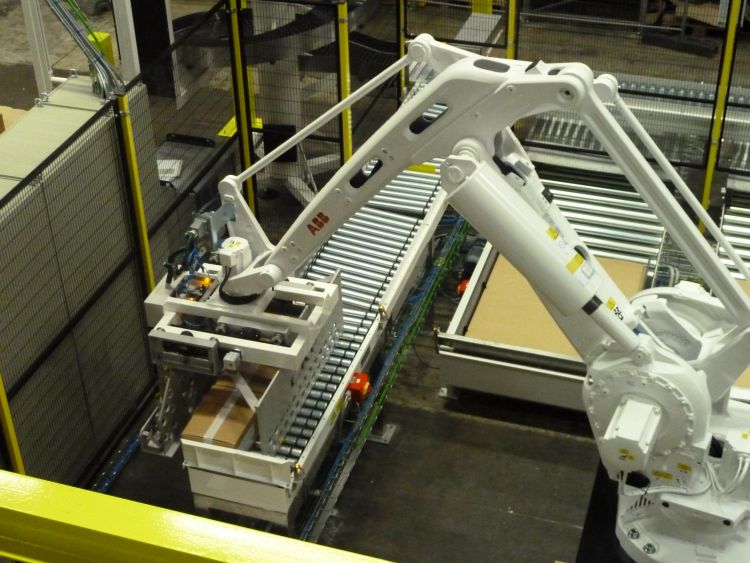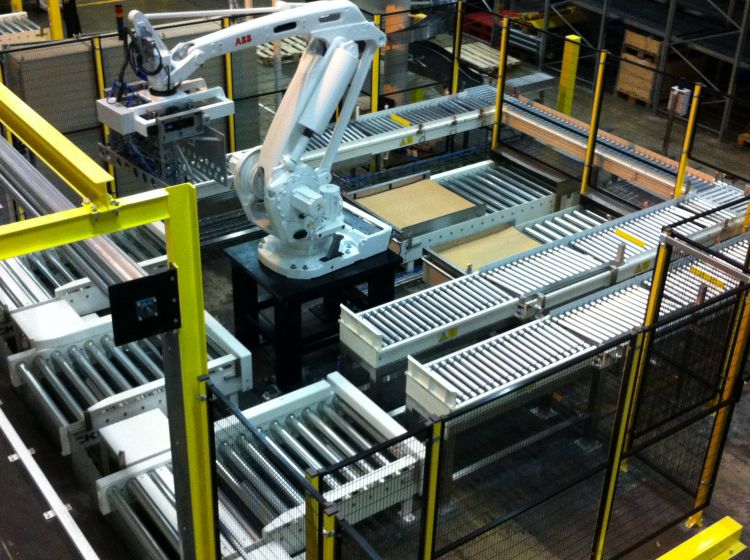 Depending on case integrity and product weight, standard vacuum grippers with zone control or side clamp grippers can be offered, both would be sized to optimise the case picks and minimise the utilisation of the robotic arm movements. Additional features are also available for empty pallet pick and layer card pick and place.
Standard pallet handling conveyors are available as either chain conveyors or roller conveyors depending on the pallet type to be handled and the direction of travel, together with pallet magazines for dispensing either UK, Chep or Euro pallets.
The cell is full fenced with key exchange entry system, tunnel guarding on the case entry points and light guards on pallet exit positions.