Robotic Automation Arms
CKF Systems has been appointed an ABB Authorised Value Provider which means it receives sales and marketing support together with technical and application advise from both ABB's UK office in Milton Keynes and its Robotic headquarters in Sweden. ABB also provide robot studio which is a software package that enables CKF to simulate robotic applications to confirm design criteria such as cycle time, reach etc..
ABB Robotic Arm Automation
ABB is a global leader in power and automation technologies and a leading
supplier of industrial robots, modular manufacturing systems and service. Operating in more than 100 countries its strong 'solutions focus' helps manufacturers improve productivity, product quality and worker safety.
ABB has installed more than 250,000 robots worldwide. The range covers an immense number of applications and a wide range of payloads from 3kg to 630kg in the power robot range.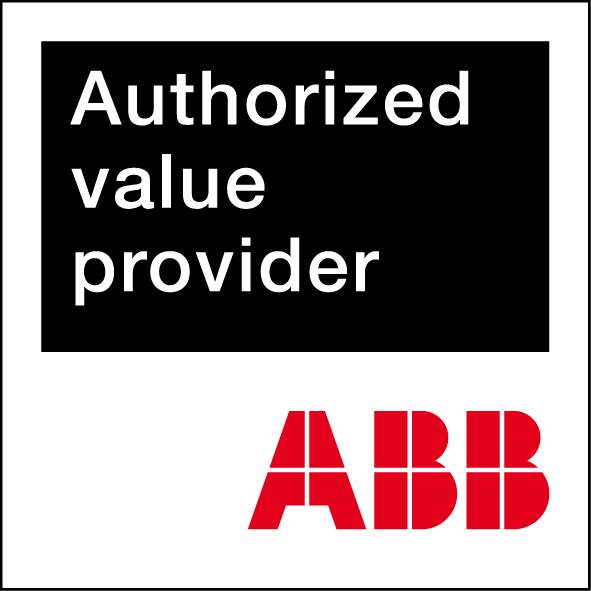 Technology
Technology plays a key role for ABB. It has activities all over the world working to develop unique technologies that make its customers more competitive, while minimising environmental impact.
YuMi® is the world's first truly collaborative dual armed robot, ABB's entire portfolio consists of industrial robots, software products peripheral equipment, modular manufacturing cells and service for tasks such as welding, handling, assembly, painting and finishing, picking, packing, palletising and machine tending.
ABB's reputation is built on high reliability and speed, combined with strength and versatility – making ABB the number one choice for robotic arm automation.
The benefits of using an ABB Authorised Value Provider
ABB product knowledge
Consistency and quality via local value provider training process
Consistency and quality via local value provider authorisation process 
General ABB Value Provider knowledge
Local presence in the market
Industry specific experience
Strong robot application and process knowledge
Fast and flexible deliveries
ABB value provider Availability
Clear ABB product offering with local and global consistency
Easy selection of ABB value provider with right offering to the end customer needs
Sales, Support and Service Network
CKF is listed as a preferred partner for robotic sales, support, service and engineering.